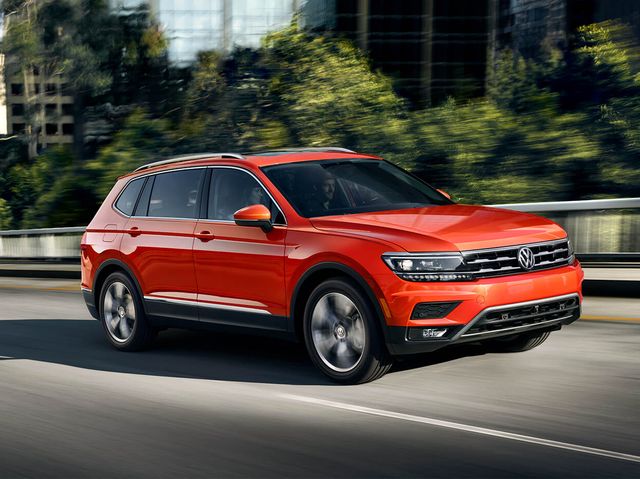 If you're looking for a dependable Volkswagen SUV for the whole family, you can't go wrong with the new 2020 Volkswagen Tiguan. This model offers many exciting performance and technology features, but it truly shines in the safety front. Here are some of the most important safety features on this new model.
Pedestrian Monitoring
With the pedestrian monitoring, you will be warned when pedestrians are in front of your vehicle and in certain situations, your car will automatically brake to help you avoid a collision with a pedestrian. Your 2020 Volkswagen Tiguan will only brake if you do not respond to the warnings given by the pedestrian monitoring system. Our team at Gensinger Motors, Inc. appreciates the capabilities of this feature.
Blind-Spot Monitor
The blind-spot monitor is an extremely beneficial feature on the 2020 Volkswagen Tiguan for your drives around Clifton, NJ. The blind-spot monitor will help you avoid potential obstacles if they fall into your blind spots as you're driving. For instance, if you are on the highway and are getting ready to switch lanes, the blind-spot monitor will alert you if there are any vehicles to the right or left of you in your blind spot.
Overhead View Camera
The overhead view camera is a very important safety feature if you are living in a city like Clifton, NJ. The overhead camera will show up on your screen and give you an overhead view of your vehicle so you can get a better look at what is surrounding your vehicle.
Forward Collision Alert
Luckily for you, the 2020 Volkswagen Tiguan at Gensinger Motors, Inc. offers you forward collision alert. When your car is quickly approaching a vehicle in front of you that is moving at a slower speed, your Volkswagen Tiguan will give you an audio and visual alert to help you avoid a collision with the vehicle ahead of you.
Visit Gensinger Motors, Inc. to Learn More
If you'd like to learn more about all the new Volkswagen Tiguan has to offer, we encourage you to visit our dealership in nearby Clifton, NJ today. You can take a test drive of your favorite trim level and meet with the professionals at our on-site finance center to make your Volkswagen dreams a reality. We look forward to working with you soon!